As you can imagine, Mercedes are very happy with their performance today in qualifying for tomorrow's Chinese Grand Prix.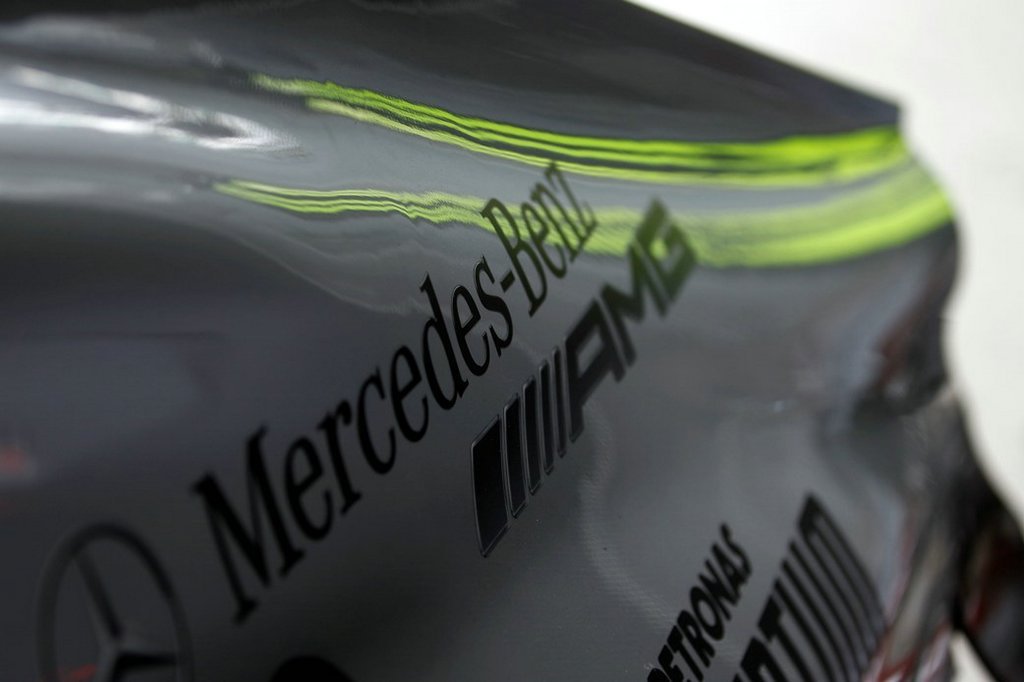 The W03 car achieved pole and second grid position for Rosberg and Schumacher respectively when taking into account Hamilton's five place grid penalty.
Mercedes' nearest likely championship contenders all qualified poorly, with Jenson Button starting 5th, Mark Webber 6th, Lewis Hamilton 7th, Fernando Alonso 9th and Sebastian Vettel 11th.
The team will be beaming, and have their fingers-crossed that they can turn their qualifying pace into good race pace – an area where the team have struggled so far this season.
Nico Rosberg: "Its a very special day for me because this is my first pole in Formula One, and the first for a Silver Arrow since 1955… I was watching the end of Q3 from the FIA garage as we decided to save a set of option tyres for the race, and I couldn´t do anything but watch! Thanks to the team, everyone here and in the factories, who have done a great job to develop and improve our Silver Arrow. We don't know what will happen in the race tomorrow, and it will be a challenge to stay in front, but for the moment, I will enjoy starting next to Michael from the front row which is also very special to me."
Michael Schumacher: "This really is a special day for our Mercedes-Benz team… Congratulations to Nico, he achieved his first pole position with a just fabulous lap. I can easily respect he did the better job today, and I am happy for him. I am equally happy for Norbert, Ross and all the guys here at the track and in Brackley and Brixworth… As for me, I am happy too, and obviously my ambition for the race is to stay where we are now. But tomorrow is another story, even if in terms of set-up we have prepared the car mainly for the race. We will definitely try and show a good performance, and I am looking forward to it."
Ross Brawn: "It was an exceptional qualifying session for us and I am very pleased with the way the whole team worked to achieve it. Congratulations to both drivers, but especially Nico on a stunning lap which earned him his first pole position. It is a great boost for everyone… we hope it will prove to be a step on the way to achieving our ambitions; however, we know it is only a small step and that what really counts is the race. That´s what we have been working on, to start delivering similar levels of performance on Sunday afternoon."
Info and images: Mercedes AMG