The Chinese GP Race saw Jenson Button taking 2nd place after starting 6th, and Lewis Hamilton finishing 3rd for the third time in a row after starting 7th.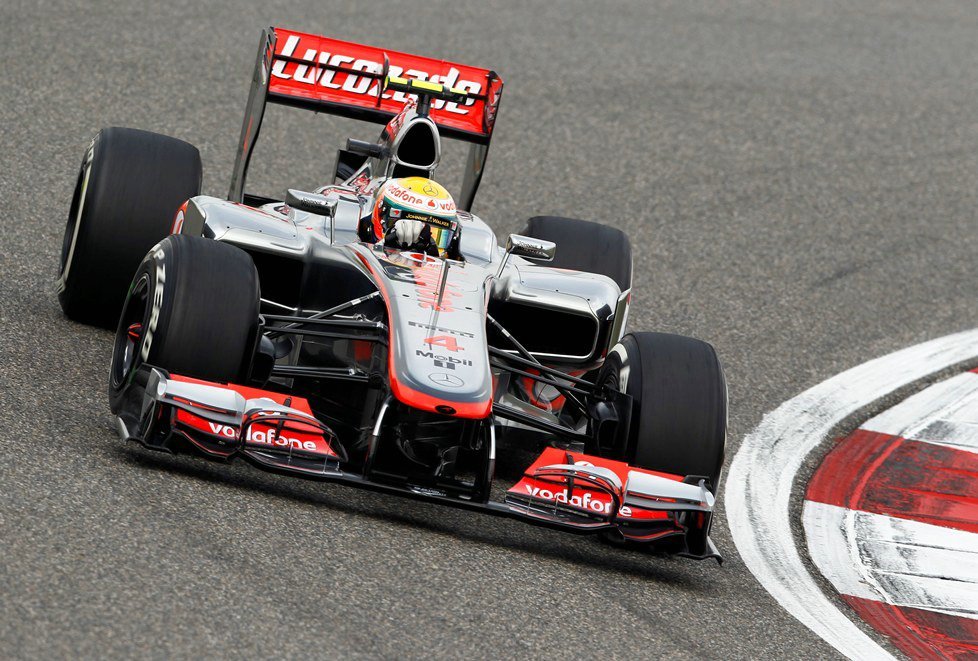 Jenson Button was the biggest challenge to Nico Rosberg for the win, but his chances were blown when a problem during pit stop left him coming out the pit lane behind a train of cars including Raikkonen and Vettel.
Lewis Hamilton meanwhile made his way up through the grid, overtaking Webber, Raikkonen and Vettel to take the third step on the F1 podium. Hamilton said that this season he is looking for consistency to grab his second Formula 1 World Championship, and his race results so far couldn't be any more consistent.
McLaren are now ahead in the Formula One Constructors' Championship and Lewis Hamilton leads the Drivers' Championship with 45 points, followed by Jenson Button with 43.
Jenson Button: "Congratulations to Nico [Rosberg] today – he drove a faultless race. But who knows what we could have achieved if we'd had a clear run at him in the final stint? Our pace was very good and the aim was to come out ahead of that following pack of cars – which we would have done if we hadn't lost time in the pitstop – and chase him down and put him under pressure. The delay in the final stop was just one of those things though – all the other stops had been very strong this weekend, but that one in particular wasn't. The delay pushed me back into the traffic, which was a little bit of a shock… it's disappointing not to have been able to challenge for the win, but it was a fun race with tons of overtaking and lots of battling."

Lewis Hamilton: I had a great race… it was a tough race, though: I'd love to have been able to challenge Nico, and I think maybe I'd have been able to if I'd started on the front row, but we still managed to move forwards from the start I had a lot of fun overtaking people too. I reckon I got everything out of the car that I possibly could. It's also a major positive to know that we've got a very consistent car. We just have to make sure we keep moving forwards, that's all. It's been a while since I was at the top of the drivers' world championship – but we've got to remain focused. I think if I just continue to work as I am then the wins will surely come, and I'll keep pushing for some better results in the future."

Martin Whitmarsh: "Nico drove a truly excellent race today, so first of all I want to say 'bravo' to him for taking his maiden grand prix victory… As for Jenson and Lewis, well, they both drove brilliantly this afternoon too, coping with a three-stop strategy that demanded that they attack, and overtake, again and again and again throughout the race. That's never easy, and inevitably they both lost a bit of time on track in their efforts to make their passing manoeuvres stick, but they both kept at it and I'm sure the television spectacle was fantastic as a result… Would Jenson have been able to beat Nico if his final pitstop had gone more smoothly? Well, obviously, he'd have lost less time in the pitlane, and undoubtedly he'd have re-emerged onto the track with a clearer road in front of him; but, in all fairness, today was Nico's day, and we may not have been able to beat him even if Jenson's final pitstop had been an impeccably slick one.

We've had three Grands Prix so far this year, and they've been won by three different drivers from three different teams. The performance differential between the fastest cars is minimal. It looks like we've got a great season ahead of us, doesn't it? Bring it on!"
Source: Vodafone McLaren Mercedes