McLaren team principal Martin Whitmarsh has promised that the Woking based team of McLaren are focused on avoiding making mistakes.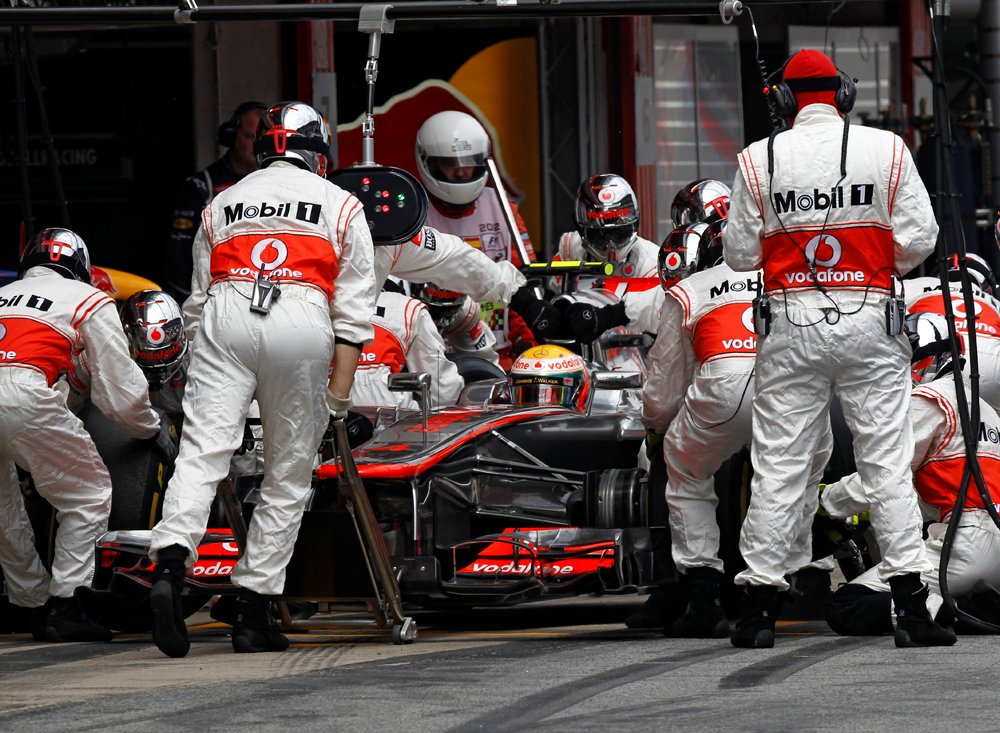 Their F1 season so far has been dominated by issues, including pit stop problems in Bahrain that forced them to make some personnel changes, and then again in Spain.
Plus, they managed to under-fuel Lewis Hamilton's car on Saturday, causing Lewis Hamilton to have his pole position removed and forced to start from the back of the grid – but even if they had put enough fuel, he would still have got the fastest qualifying time.
It's has been a source of major frustration for the team and its fans, with many championship points lost from avoidable errors.
So it's no wonder that Whitmarsh wants to put an end to their problems that have plagued them so far this year:
"One mistake can do it, and we have made some. It is painful, frustrating and difficult in the team, and we get a fair amount of external scrutiny and criticisms. But believe me, we are much harder on ourselves and it is reasonable to be criticised if you are not getting it right. We have complex processes, and lots of challenges, but we must concentrate and focus to not make mistakes. It is not magic. It is doing our job and doing it correctly."
However, Martin also underlines the importance of tyre management in races, something that Lewis did a fantastic job on Sunday despite his many overtaking maneuvers:
"There is no magic in F1. You have to work hard, look at the data, understand and study it, and then try and effect control once you have got the data. Once you have got the understanding, then delivering what you want to ensure you get the best out of those tyres is the next part of that challenge – and we have got some views and ideas. But with every race that goes by, perhaps we are left with a few more questions than we thought we had at the beginning of the weekend.

We are learning something, but I don't think there is anyone here who convinces me that they understand these tyres and knows comfortably and confidently how to exploit them on a regular basis. It has become an incredible feature of this championship and, inadvertently or otherwise, it is creating the extraordinary season that we are seeing."
We have had such an unpredictable season so far, and Whitmarsh doesn't believe that the unpredictability will die away soon:
"I would like to see it settle down in our favour, but I don't think we can rely on it. I think this is going to run and run – and this is going to be a great season. There will be moments of extreme agony and frustration for us, but it is great for everyone out there and that is how it should be."
Source: Autosport