Red Bull have said that they'll consider their choice of exhaust system over the next few days.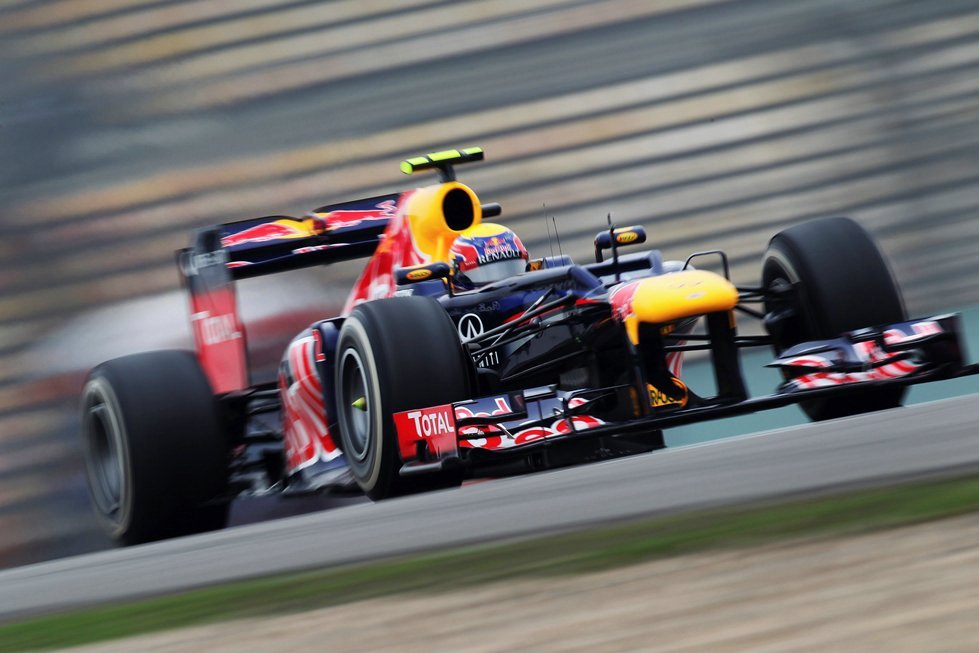 In the Chinese Grand Prix, Mark Webber used a new exhaust system to improve the downforce of the car. Sebastian Vettel preferred to use the old system, which he raced with over the Grand Prix weekend.
However, Vettel struggled in qualifying on Saturday, failing to get into the third part of qualifying. Mark Webber on the otherhand qualified fifth, and the team's data shows that the new system should produce better lap times.
Red Bull now need to decide whether to split the exhaust strategy again in Bahrain this weekend. In terms of the whole season however, Christian Horner explained that to have two drivers using two different exhaust designs just isn't feasible:
"We'll focus on getting the best out of one [exhaust system]. Ideally you want the best characteristics out of both solutions, so that's now the challenge."
When asked why Vettel chose to use the older system, Christian said it was down to driving style:
"There are some characteristics about the upgraded car that weren't particularly suited to his style of driving, which is to carry a lot of speed into the corner. The decision to come here with two different cars was very much Adrian's, and a technical decision, because we want to make sure we get a direction and a clear comparison. We've had that; it's been a really useful exercise this weekend. The drivers were happy to go the routes that they had, so now we have got an awful lot of information through three days of running to settle on a direction moving forward."
Source: Autosport
Also vote in our poll to rate the 2012 Chinese Grand prix