F1 has made the 8,000 kilometre trek from Suzuka to the all-new Sochi Autodrom, but many are not in the mood to celebrate the sport's latest destination.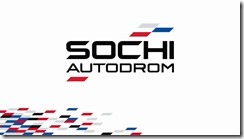 That is not just because the Russian grand prix is controversial in the shadow of the Ukraine conflict, with president Vladimir Putin slated to attend. The German broadcaster RTL said it has resisted calls to boycott the race. "For us as a broadcaster, the question of a boycott does not arise because we are obliged contractually," a spokesman told the German newspaper Welt. "We will, however, raise the issues in the presentation and also ask those at the track how they feel about the situation."
Bernie Ecclestone has argued consistently that F1's first visit to Russia should not be mixed with the country's political situation. Former world champion Mika Hakkinen agrees. "On the political side, I would not like to take a position," he said in his latest interview for sponsor Hermes. "When I think of formula one and motor sport, we should evaluate it positively in my opinion that we are finally racing in Russia — a new country and a new market," said Hakkinen.
Richard Cregan, the former Abu Dhabi race boss who now oversees the organisation in Sochi, admitted that the political questions had been affecting ticket sales for the inaugural grand prix until mere weeks ago. "There was lots of discussions about sanctions and all these things and then suddenly, when all that seemed to be in the past in relation to our race, then we were selling between 500-800 tickets a day," he told Reuters. Cregan also admitted that Jules Bianchi's crash has overshadowed the build-up to Russia's first race, "and rightly so". "We just have to make sure we never stop looking for improved safety measures. We're trying to learn from everything," he is quoted by the Telegraph.
Sauber summed up the grim mood in the Sochi paddock by forgoing its usually-upbeat pre-race press preview, with boss Monisha Kaltenborn admitting the Swiss team is setting up at Sochi "in a very depressed mood". "We are still shocked by the events of last weekend, and it is simply not possible to simply move on to day business. Everything we do at present seems unimportant," she added.
However, life in F1 goes go on, starting with Russia. Caterham announced that Kamui Kobayashi will once again be racing, with the hopeful Spanish rookie Roberto Merhi still limited to Friday morning duties.