The president of F1 sponsor Total has been killed in a plane crash, the Russian news agency Ria Novosti reports.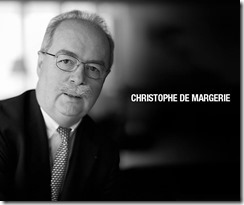 The French oil multinational is closely aligned in formula one with Renault-powered teams Red Bull and Lotus and the French driver Romain Grosjean.
Russia's Lifenews service also reports that Total's president, Christophe de Margerie, died in a plane crash at the Vnukovo airport in Moscow early on Tuesday. "Together with the head of Total, all three crew members were killed," the news agency said, revealing that the Paris-bound jet crashed into a snow machine on the runway.
The airport confirmed that a Falcon 50 – a French-built, mid-sized corporate jet – had crashed.
In other F1 sponsor news, the Belgian grand prix venue Spa-Francorchamps will take legal action against Infiniti. Infiniti is Nissan's luxury brand and the title sponsor of the Red Bull team. Bloomberg reports that Spa will contest Nissan's trademark application for the name 'Eau Rouge', having intended to name an Infiniti road car after the fabled corner at the popular F1 circuit. "It's like they want to steal the brand from the circuit," Spa director Pierre-Alain Thibaut said. "We consider it exactly the opposite of fair play."
Finally, it appears Carlos Sainz jr's quest for the vacant Toro Rosso seat for 2015 may stumble at the sponsorship hurdle. Although a prominent Red Bull junior and the newly-crowned Formula Renault 3.5 champion, Spain's Marca reports that the 20-year-old's future may depend on Cepsa. Cepsa is a Spanish oil company and mutual sponsor of the Toro Rosso team and Sainz. Marca reports that Cepsa and the Faenza-based team, however, are on the verge of a split. "Maybe I need more than results," Sainz is quoted as saying.