A group of well-known F1 names will work with the sport's governing body to investigate the crash of seriously injured driver Jules Bianchi.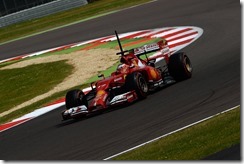 It is already known that new processes for yellow flag periods, and safety skirts for recovery vehicles, will be looked into by the newly-formed 'accident panel' instigated by FIA president Jean Todt. Omnicorse reports that another new measure could be tougher roll-bar crash tests, after Charlie Whiting wrote a letter to the teams in recent days.
In his sickening collision with a recovery vehicle at Suzuka, the roll-bar of Bianchi's Marussia was sheared off. The Italian report claims the FIA is looking into increasing the lateral load crash test from its current limit of 50kN.
The FIA has announced that many well-known names will work on the new accident panel, including former Mercedes and Ferrari bosses Ross Brawn and Stefano Domenicali and former drivers Emerson Fittipaldi and Alex Wurz. "The work of the group will start this week and a full presentation of its findings is to be made at the next meeting of the World Motor Sport Council on 3 December 2014 in Doha, Qatar," a media statement said.
#ForzaJules