I thought that now with the winter testing over and less then two weeks before the new Formula1 season will start it will be a good time to remember what 2011 season has offered us with all its 19 races that took place from March to November.
AUSTRALIAN GRAND PRIX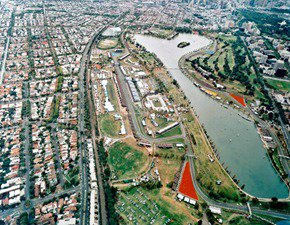 Circuit: Albert Park
Number of Laps: 58
Circuit Length: 5.303 km
Race Distance: 307.574 km
Lap Record: 1:24.125 – M. Schumacher (2004)
2011 Stats
Pole position – Sebastian Vettel
Top 3 Finishers:
1. Sebastian Vettel
2. Lewis Hamilton
3. Vitaly Petrov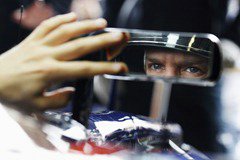 Sebastian Vettel was the man to beat around Albert Park circuit, after showing exceptional strength during practices and qualifying, while Mark Webber not being a good friend with the new tyres made it clear that the RB7 is the car to beat managing a 3rd place in qualifying.
Lewis Hamilton and Jenson Button were the unfortunate guys of the 2011 season start with less testing mileage than any other F1 team, apart from Hispania who basically arrived in Melbourne with no car, and started to build it on the spot. One must respect Vitantonio Liuzzi for getting into that car and managing with only 12 laps under his belt to get it at only 1.132 second distance of the Virgins(Marussia). HRT did not qualified for the race being outside of the Q1 107% Time: 1:31.266. Even so this may have been the most impressive performance of his entire Formula1 career.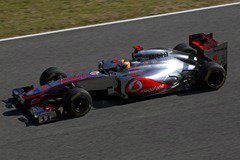 At McLaren things are done differently and unlike Hispania, their rightful place is at the sharp end, but during the winter the MP4-26 was looking like McLaren's most disappointing model in the last years. Many of the McLaren problems were related with a complex exhaust, which was both unreliable and ineffective. Then simpler solution was devised and their performance in the simulator increased instantly, but the results were even more impressive once the drivers took the car on the track in Australia. Nor the exhaust and other features were optimized at that time, but they tipped the balance toward hope and future development.
  Vettel went to Australia thinking that the closest rival in Melbourne would be his team-mate, but he was dead wrong. Mark Webber performance in qualifying was poor at best, falling behind Vettel at more than a half second (0.866 to be exact). During the race Mark was loosing constantly half a second per lap to his teammate and to make things even worse for him the rear tyres started to lose integrity at an alarming rate, one could bet that this was not the season start that Mark Webber would have hoped for.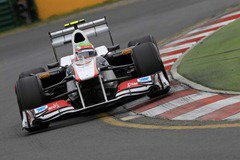 We must not forget Sergio Perez who despite all odds managed to bring the car at the finish line with just one tyre change being the only driver in the field to make fewer than two stops. But race stewards found a problem at the Sauber rear wing and then the team was disqualified and both Sauber drivers lost their points.
  Last spot on the podium was captured by Vitaly Petrov, and his performance made everybody believe that he will be a strong player in the season, unfortunately Lotus-Renault were unable to keep up the development of their  single-seater and they slowly fade away from the top positions.
Sources: McLaren, Sauber F1, R.B. Racing, Formula1.com, Wikipedia, GP WEEK, Google Images, R.B. Content Pool