Are Mercedes set to become the new dominant team in Formula 1?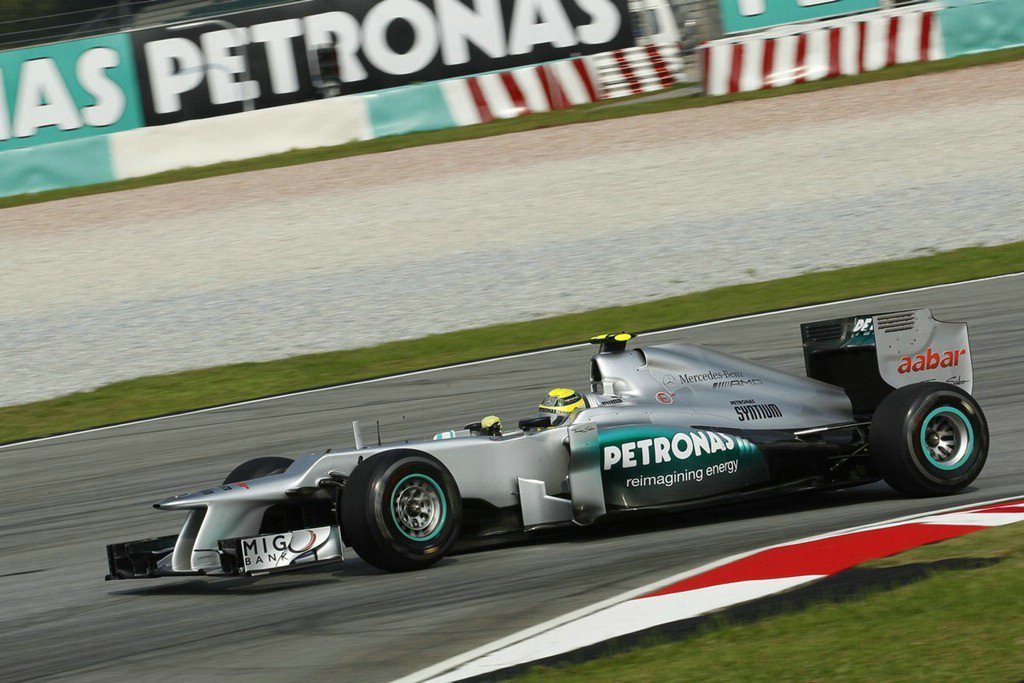 Last year Red Bull dominated F1 qualifying, showing exceptional speed with 18 pole positions and 6 front row lockouts. Not only this, but for a lot of the season they were hard to match in race pace too, taking 12 wins.
So far over the last three races this year, Mercedes have shown impressive form, and that wasn't more true than in China where the team took both front row positions. Nico Rosberg sat in pole position after qualifying more than half a second faster than Lewis Hamilton who qualified second, but was demoted seventh due to a change of gearbox.
Is this a glimpse of things to come, or just good luck?
We're of course only three races into this year's Formula 1 season, with another seventeen races ahead. Making bold judgements about the performance of teams would seem to be a bit premature. Mercedes have only taken one out of three pole positions, and won only one out of three F1 races, which on paper doesn't sound exactly dominant.
However, Mercedes clearly have speed, in particular in straight lines thanks to the fast Mercedes engine, but also thanks to the major advantage the team have over any other: "Super DRS". When the W03 car activates its DRS system, some air is redirected from the rear wing to the front, creating extra downforce. Mercedes designed their car around this innovative system: it wasn't a last minute addition but instead a concept that would likely have been decided at the early stages of designing their 2012 car. This means that the system is very hard to replicate as it would require other teams to redesign major aspects of their own chassis.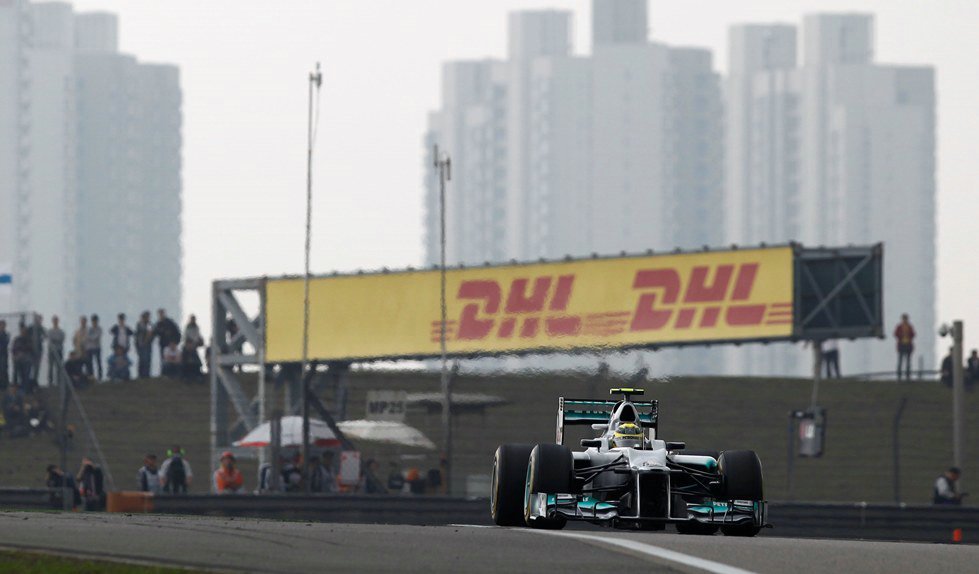 The fact that DRS can be used freely during qualifying makes the system even more valuable for that part of the Grand Prix weekend. Due to this advantage, other teams have been quick to question the legality of the "Super DRS" system, but the FIA has denied every team's request to have it banned. So the system stays, and now it's up to the other teams to see if they can create their own version.
The Mercedes team have also made great innovations in the past. After the 2009 season regulation changes, Brawn GP as it was known at the time introduced a car that was well ahead of the competition, in part thanks to the double diffuser. The other teams were forced to rush out with their own version of the double diffuser in-season, but because the cars weren't built with this design in mind, they were unable to take full advantage of it. Could it be the same story with the "Super DRS", and help Mercedes win another Formula One Constructors and Drivers championship?
Well unlike in 2009, there has been no major regulation change this year. Also unlike in 2009, Mercedes have not dominated in the opening races. They may have taken one pole position and a race win, but in Australia and Malaysia, they finished 12th/DNF and 10th/13th respectively – although the race in Malaysia did suffer from changing weather conditions that meant tyre strategy was as key to success as car performance.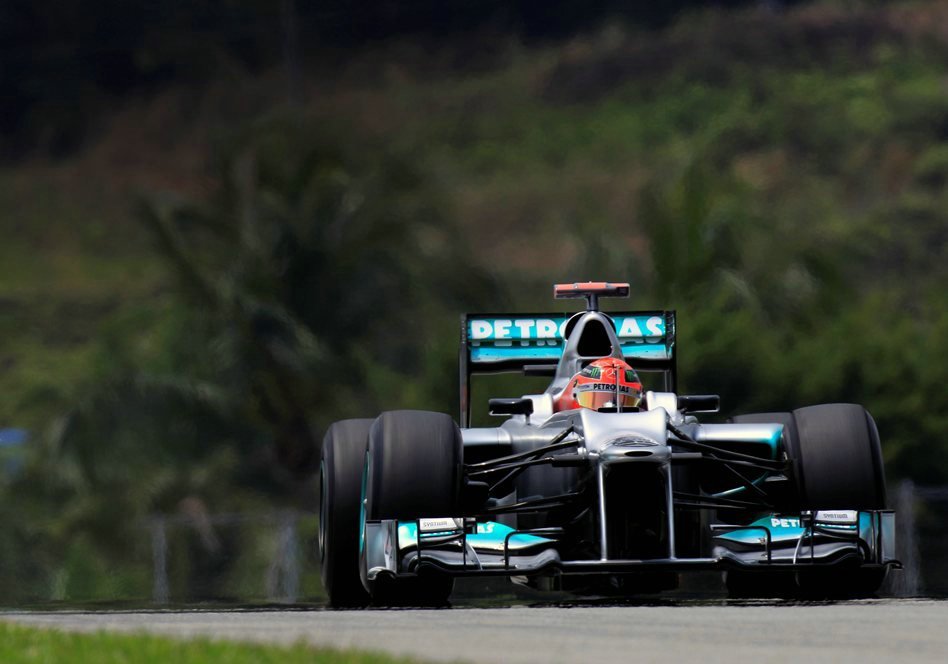 The team's success will also be down to the drivers, both of whom are highly reputable. Nico Rosberg has raced 111 Grands Prix in his Formula 1 career and his win last Sunday may finally take him to the next level. Michael Schumacher's seven driver's titles speak for themselves, but he's not the same driver as he once was, but the potential to win more races is still there.
To be honest, it's too difficult to say how this season will play out for any team. Mercedes, McLaren and Red Bull all have fast cars, while Ferrari appears to be the worst car they've built in years. McLaren's car appears to be the most consistent car, but consistency isn't everything as you also need a fast car, and Mercedes have shown at least on the straights that they're at the top. Red Bull were unbeatable on nearly every track last year, and its unlikely that the same will be true with Mercedes, or any team for that matter, which we think is good news for almost everyone.