Fancy winning both 2008 and 2009 F1 Season Review DVDs?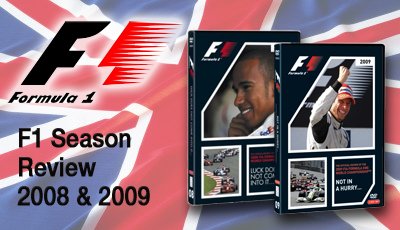 You have till Thursday to win this great British Formula 1 prize! 2008 and 2009 were classic F1 seasons that saw some fantastic races and a British driver winning championship gold.
In the 2008 Formula 1 season, Briton Lewis Hamilton and Brazilian Felipe Massa battled it out for the world championship all the way up till the last race, with Hamilton moving up into a championship winning position on the final corner of the final lap to take the drivers' title in only his second year in F1.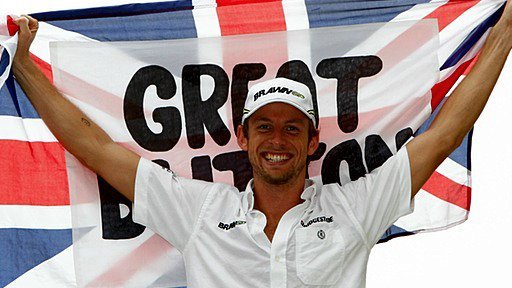 And then 2009 saw major regulation changes with Brawn GP, risen from the ashes of Honda, leapfrogging to the front of the pack with Briton Jenson Button, in his tenth season in Formula 1,  finally coming out on top to win the drivers' championship ahead of team mate Rubens Barichello and both Red Bull drivers.
So in order to be in the chance to win this very British prize, there are up to two very easy ways you can enter:
1. Like our Facebook page and publicly share this Facebook post.
2. Follow us @TheFormula1Blog and tweet the following message:
Win F1 Season Review 2008 & 2009 DVDs! Tweet this message & follow @TheFormula1Blog to enter!  – (UK Only) #competition
Terms and Conditions
This competition is open to anyone living in the United Kingdom only. We're sorry to have to exclude some of our readers this time but there will be plenty more competitions available to you guys soon!
Twitter users must have at least ten followers to enter. When entering via Facebook, you must set the status sharing to PUBLIC so that we can verify that you entered – otherwise we won't know!
You can enter a maximum of one daily Twitter entry and one daily Facebook entry. If you enter via Twitter more than once, or Facebook more than once on a single day, only one entry for each will be counted.
This competition is open from today (Tuesday the 8th of May 2012) and will close on Thursday the 17th of May 2012 at 20:00 BST. The winner will then be chosen at random and will be contacted via their winning entry method within 24 hours of the competition closing. If the winner does not respond within 72 hours are being contacted, a new winner will be randomly chosen.
Good Luck!
Images: Sutton Images