Well, as we look back on another Formula One season, we'll look back on another year dominated by Mercedes and Lewis Hamilton.
While there were a number of fascinating, not to mention incredibly sad, storylines to come out of this season, the real takeaway from the 2015 campaign was Mercedes proving beyond doubt that they are the dominant force in F1, something that doesn't look to be changing any time soon.
As the F1 world now takes its winter break, teams are already well into their preparations for the 2016 season. But before we switch our full focus into the New Year, let's have a look at how each team fared in 2015.
Mercedes: Another near-faultless season from the Mercedes team has resulted in a second successive Driver's and Constructors' titles in 2015. While Lewis Hamilton again triumphed in the race between the team's two rival drivers, finishing 59 points ahead of Nico Rosberg after another hard-fought battle, the rest of the field had no answer for Mercedes as a whole. From the opening race in Australia to the final grand prix of the season in Abu Dhabi, Mercedes have looked like champions all year, and it would take a dramatic change for 2016 to be any different.
Ferrari: The fact 32Red, Betway and other online bookmakers have Ferrari as short as 7/2 shows that the Italian team have made enough improvements to be considered contenders in 2016. With Sebastian Vettel and Kimi Raikkonen in the two Ferraris next season, the right car will give the team a genuine chance to push Mercedes for the Driver's and Constructors' titles in 2016. Even if Mercedes continue to improve, Ferrari could well push them much further next season than they managed this year.
Williams: This might not have been the return to the front of the grid that some had expected this season from Williams but this will still go down as a successful campaign. Four podium finishes during the season was a sign that slowly but surely, this Williams team are getting back to where they once were. With a fantastic mixture of youth and experience in the shape of drivers Valtteri Bottas and Felipe Massa, as long as they have a competitive car in 2016, they could be in with a shot at competing with the big boys again.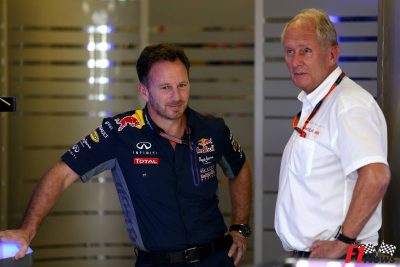 Red Bull: It's been a fairly dramatic fall from grace for the four-time world champions and Red Bull's fortunes hardly improved in a dismal 2016. Despite the presence of two of the sport's best young drivers, Daniel Ricciardo and Daniil Kvyat, Red and engine suppliers Renault struggled to get going at any point of the season. With the company's owner making sounds regarding a possible exit from Formula One, it remains to be seen how much of an improvement we'll see in 2016 from Christian Horner and the rest of the team.
Force India: Following a disrupted start to the season, recording a fifth place finish in the Constructors' standings was a very decent achievement for the team. A lot of credit should go to drivers Nico Hulkenberg and Sergio Perez, who have proven they have what it takes to get results in cars that might not be as reliable as they should be.
Lotus: Considering all the problems that have surrounded Lotus over the past couple of years, a sixth-place finish in the Constructors' Championship might actually be an acceptable finish. A lack of reliability throughout the year certainly didn't help Romain Grosjean and Pastor Maldonado, but with Renault now on board for 2016, everything appears to be moving in the right direction for the first time in a long while.
Toro Rosso: Mirroring the problems of their bigger brothers Red Bull, the only real positive for Toro Rosso this season has been that of their young drivers Max Verstappen and Carlos Sainz Jr. With both drivers committed to the team for 2016, the young duo will be hoping for a much more reliable and competitive car next season.
Sauber: With only four retirements all season, reliability hasn't been Sauber's problem in 2015. But while their car has been some way behind those leading the grid, the performances of Marcus Ericsson and Felipe Nasr in an average car has given Sauber confidence that they are getting all the pieces together to become a strong team. The question is now whether next season is too early or whether Sauber have what it takes to start climbing the grid.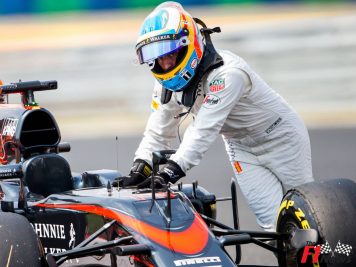 McLaren: What can you say about McLaren's season in 2015? Atrocious. From start to finish, former world champions Jenson Button and Fernando Alonso have had to struggle at the back of the grid while being lapped by far less talented or experienced drivers. Having linked back up with Honda at the start of the year, McLaren's worst points tally since 1980 shows the two have a lot of work to do between now and the start of the new season. Priced at around 28/1 with the likes of 32Red and other bookmakers, though, gamblers clearly haven't totally ruled out McLaren in 2016.
Manor Marussia: Despite all the problems that the team have endured, 2015 was a promising year for Manor. While they failed to record a single point, just three retirements all year showed the team that they have made steps forward this year, possibly even enough to suggest next season could yield some points.