Kimi Raikkonen will start from fifth on the grid and Romain Grosjean thirteenth after an exciting rain-visited qualifying session for the Monaco Grand Prix.
Following damage to his car in morning practice, a stellar effort from Romain's crew saw the Frenchman back in action with just minutes of Q1 to spare, topping the times with his first lap on the drying track. Traffic in the Q2 session however denied him a higher starting position for tomorrow's race.
Kimi Räikkönen:
"P5 was more or less the best we could do"

"It was a difficult day today because of the weather, but it was the same for all of the drivers. Obviously, qualifying here is never the easiest with the traffic and the barriers and you'd always prefer it to be dry as it's so slippery when it's wet. I'm happy we made it through to the top ten and P5 was more or less the best we could do with seven tenths to the next fastest car. I'm not sure what we'll do in the race; we don't have a clear picture yet as you never know exactly what the strategies from everyone else will be, but for sure we'll find out tomorrow."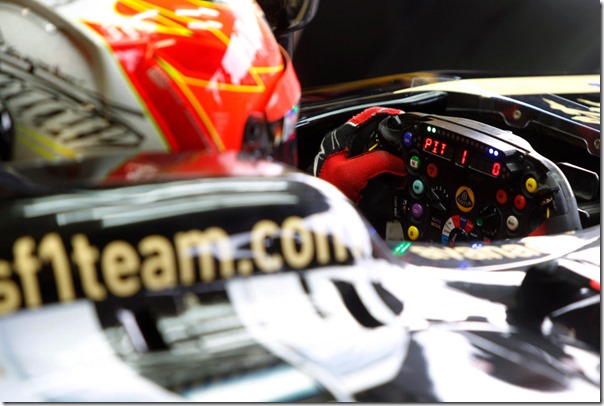 Romain Grosjean:
"The team did an unbelievable job"

"The team did an unbelievable job to get the car ready for me after what happened in P3 this morning; I'm extremely grateful to all of them. I really owe them today and I think that's more drinks I will have to buy at the end of the weekend. We had the car to do something very good in qualifying, but I caught Daniel [Ricciardo] in Q2 when the track was getting drier and faster. I had just two laps on the slicks and we weren't able to get through to the top ten which is really frustrating. What can you say? This is Monaco. We have seen different weather conditions and it is a unique circuit. We will see what happens in the race tomorrow."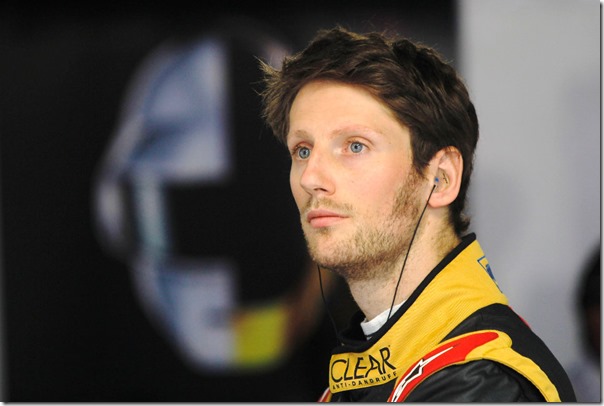 Alan Permane, Trackside Operations Director:
"It was a disappointing session for us"

"It was a disappointing session for us. Firstly we need to say a big thank you to Romain's crew for getting his car ready for qualifying in lightening quick time, and they were rewarded by a lightening quick first lap from their man. Unfortunately, traffic at the end of Q2 prevented him from getting into the top ten which was a great shame. Kimi has a reasonable position with P5 on the grid, but moving forwards up the order at Monaco is exceptionally difficult so any gains tomorrow will be hard won."
Short Q & A:
How difficult was it on the pitwall through qualifying?
Our car worked well in all conditions today so the weather wasn't so much of a problem, we just had to ensure we had the correct tyres on at the right time. Finding clear track here is always difficult, no matter what the weather, and that's what we saw with Romain today.
Romain's Q1 lap was quite something?
It was an incredibly impressive lap. To go out in variable conditions with the pressure of only having a few minutes of the session remaining, and still manage to go P1 on your first lap is really quite an achievement.
What's possible in the race?
Monaco is a very different circuit from any other, with the short lap length and traffic considerations meaning that there are not many viable options for different strategies. Add that to a dry weather forecast for tomorrow – plus the fact that it's almost impossible to pass here – and we have a very difficult race in prospect. We will of course look at all possibilities and do what we can to get our cars to the front. It's a very long race and we have seen fortunes change on a Sunday quite often thus far in 2013, so anything's possible.
Info & Images: Lotus F1 Team