During the first free practice for the Gulf Air Bahrain Grand Prix the Sauber F1 Team drivers, Nico Hülkenberg and Esteban Gutièrrez, tested several aerodynamic components.
The second session saw both drivers focusing on the set up work and the difference between the two tyre compounds, which are the medium and hard.
This morning there were a few drops of rain in the paddock, but in the afternoon, the sun was out and from today the new logo of the Swiss sports watch brand CERTINA shines on both Sauber C32s and on the visors of the Sauber F1 Team drivers.
The new logo highlights the DS-concept (double security), which was developed in 1959, crafting tough and waterproof watches. Since 2005 CERTINA has equipped both drivers and the whole race team with sporty looking and precise watches.
Nico Hülkenberg:
"We were able to run our practice programme as planed today. Everything went quite smoothly. In terms of performance, there is still quite a lot of work for us to do. I expected this circuit might highlight some of the weaknesses of the car, but I think there is some potential.

I'm still not happy with the balance of the car, but I think we can find more performance tomorrow if we sort out the balance. We have a long night ahead of us to try and maximise everything for this weekend."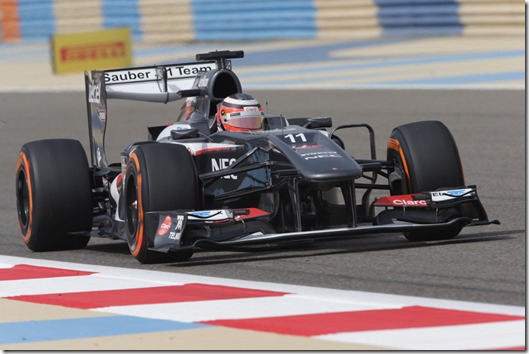 Esteban Gutiérrez:
"I think we managed to improve the balance of the car in the second session compared to this morning. The first session was a bit tricky in terms of the balance of the car. We were trying a lot of different settings and measurements, but everything came together this afternoon. However, we are still missing speed in the slow corners due to lack of stability and traction. We will look at the data and work on these characteristics so we can create a car with a better margin."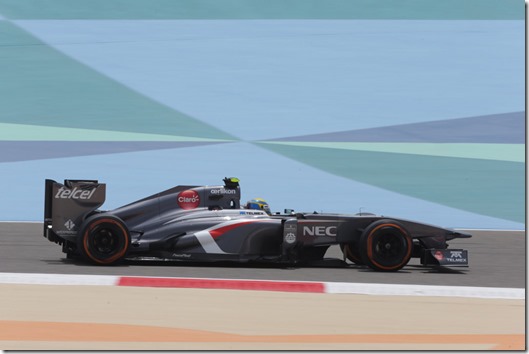 Tom McCullough, Head of Track Engineering:
"It was a pretty standard session evaluating some development parts as well as the tyres with the high track temperatures. Both cars ran reliably throughout the day, allowing us to gather lots of valuable data. We improved the car's balance during FP1 and FP2, but we still have some work to do before tomorrow."
Info & Images: Sauber F1 Team