With testing back under way, we are creeping ever closer to the return of the Formula One season, which is a huge relief.
Although last season was just a two-horse race between Mercedes drivers Lewis Hamilton and Nico Rosberg it still made for one of the most pulsating years in F1 history. Hamilton ultimately clinched the title at the final race in Abu Dhabi.
March 13 sees the Australian Grand Prix take place, so let us take a look at some of the burning questions ahead of the 2015 season.
Will Hamilton retain his title?
Although nothing is set in stone, it seems Hamilton has a good chance of becoming a three-time World Champion come the end of 2015. If you want to have a bet, visit betfair or any bookmaker and the Englishman is generally available at around 8/13 at the time of writing.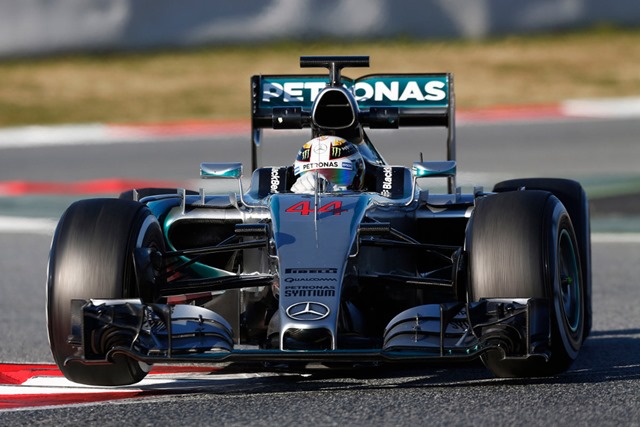 Nobody can dispute the fact that Mercedes have the best car on the track. They were streaks ahead last year and, while other manufacturers have made up some ground, they will still be some way off the pace.
Logical reasoning would make one believe that it will be another showdown between Rosberg and Hamilton. Rosberg showed last season that he could mix it at the very top of the sport but was lacking the required mental strength to turn good racing in to titles. The way Hamilton won six of the last seven races just showed how much of a tenacious competitor he was. It is this tenacity that set Hamilton and Rosberg apart last season and it will be this trait that differentiates between them this year.
Fernando Alonso, who has already visited hospital this year, is the only driver who is bold enough to truly challenge a well-placed Hamilton. But that does not seem like it will be occurring this season.
Will the return of McLaren-Honda coincide with a return to dominance?
It was announced back in May 2013 that Honda will be the engine provider to McLaren for the 2015 season and onwards. The two have a spiritual relationship. The last partnership (1988-92) saw McLaren run amok at the top of the sport, winning four Drivers' and Constructors' championships in their five seasons together.
Unfortunately reminiscing counts for very little in motor sport. This new McLaren-Honda relationship counts for nothing. McLaren have proved themselves to be a team in decline in recent years. Their pace and reliability makes them look antiquated in comparison to Mercedes. Honda have had the chance to look at last season's Mercedes engine in designing their own, but considering the amount of time they have out of the sport it seems highly unlikely that they will strike gold in their first attempt.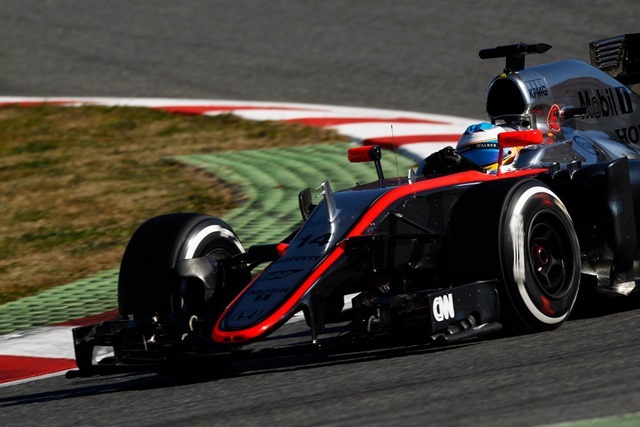 The return of Fernando Alonso and the retention of Jenson Button are good signs for the side. These two stalwarts of the sport have plenty of fight left in them and if the car is good enough they will take it to the podium positions. Sadly for the two drivers, the car has struggled in testing, averaging a meagre 32 laps-a-day. It looks like it is going to be a challenging start to the season for McLaren-Honda, by which point the damage could have already been done.
Who will finish second to Mercedes?
The Constructors' championship will not be leaving the Mercedes trophy room. It is simply utopian to believe that any other side has a chance of success. Despite top spot virtually being assured, there is no reason for other sides to ease up. Places mean money, and money means success. It is a vicious circle.
You would expect Ferrari, Red Bull, and Williams to be the teams in contention for second place. But we will rule Ferrari out as they are team in serious disarray, signing Sebastian Vettel simply papered over the cracks.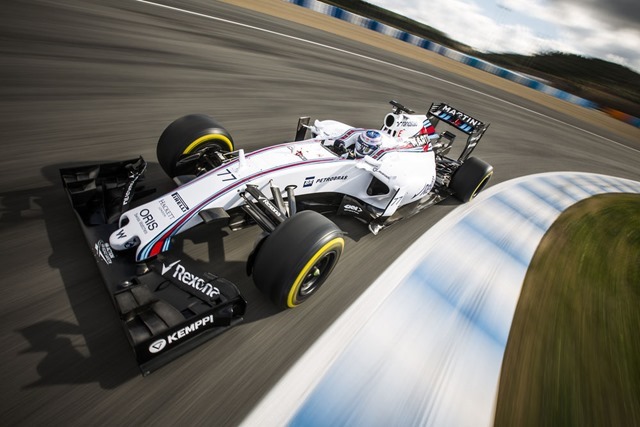 So that leaves Red Bull and Williams. In Daniel Ricciardo, Red Bull have the better driver. But, as testing has proven, Williams have the faster car. Expect this season to be the making of Valtteri Bottas and expect to see Williams finish second.