So race 3 of the 2012 Formula 1 season is over in China, and we bring you Your Thoughts to see what our fellow readers thought of it.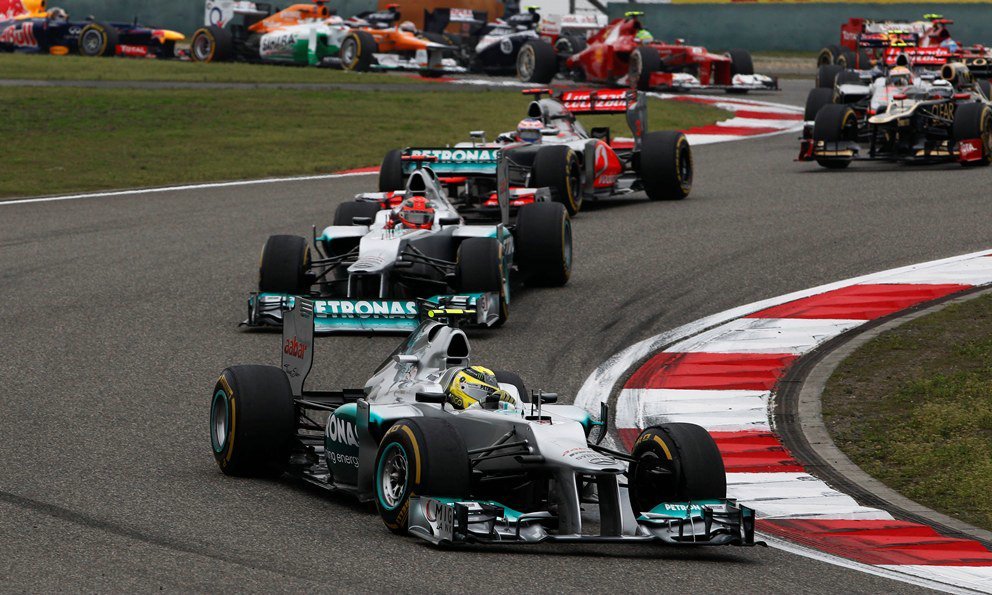 This race saw Nico Rosberg win his first Formula One race after starting from pole, while his fellow countryman and Mercedes team mate Michael Schumacher was the only non-finisher.
Jenson Button came from sixth to grab second place, and Hamilton came from seventh after suffering from a five place grid penalty to grab his third podium of the year.
Sebastian Vettel was a big winner too as the world champion came from an elenth grid position, to falling back further to fifteenth in the first lap, to take fifth. That's after team mate Mark Webber took Vettel's fourth place position for himself.
Give a rating for today's race out of a score of five below, and share any other thoughts you have in the comments!